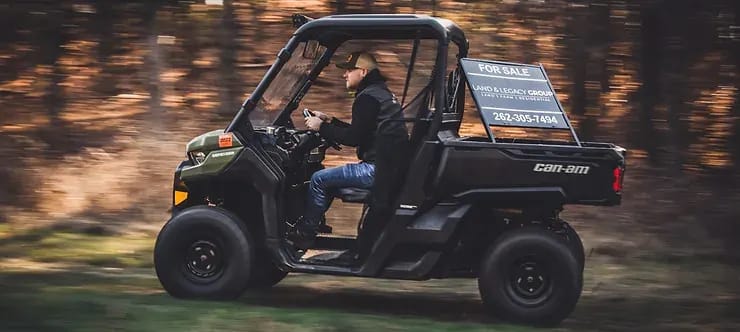 Are you looking to sell your land in Wisconsin but don't know where to start? You might be tempted to go the DIY route and sell it on your own, but working with a land specialist can make all the difference in your bottom line. Here are a few reasons why:
Access to Market Information: As a Wisconsin land specialist, I have access to up-to-date market information, including recent sales data, comparable properties, and current market trends. This information is essential to pricing your land correctly and ensuring you get the most out of your investment.
Expert Negotiation Skills: Negotiating the sale of land can be tricky, and it's easy to leave money on the table if you don't have experience in this area. As a land specialist, I have honed my negotiation skills and can help you get the best possible price for your land.
Marketing Expertise: Selling land is about more than just putting a sign in the ground and waiting for buyers to show up. Effective marketing is key to attracting the right buyers and maximizing your profit. I have a deep understanding of the Wisconsin land market and can develop a marketing plan that targets the right buyers for your property.
Assistance With Legal and Regulatory Issues: Selling land involves navigating a complex web of legal and regulatory issues, including zoning, environmental regulations, and property taxes. As a land specialist, I can help you navigate these issues, ensuring a smooth transaction from start to finish.
In short, working with a Wisconsin land specialist like myself can help you sell your land quickly and for the best possible price. Don't leave money on the table, contact me today to learn more about how I can help you maximize your profit.